stay up to date with the latest projects at wasatch container.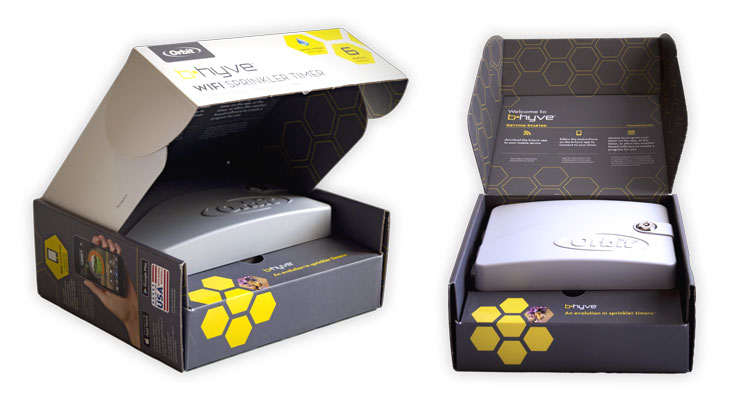 ORBIT B·HYVE - WIFI SPRINKLER SYSTEM
Orbit irrigation and Wasatch Container partnered together to package most innovative product yet, which is a home WiFi sprinkler system. This Journey started in 2015 and in March of 2016 they hit the shelves. The box looks amazing and the sprinkler system is incredible as it works off your smartphone to follow weather patterns. It saves water, money and it great for water conservation. Support our local Utah companies and go purchase a WiFi Timer Kit and start saving money and water! Check out the News Report! Thank you Orbit, we look forward to many more success stories.​
For smaller independents, digital printing can be a daunting and expensive endeavor. Wasatch Container has figured out a way to introduce technology into its product mix without disrupting the production workflow or breaking the bank. Check out the Article
A DAY IN THE LIFE OF A WASATCH CONTAINER DESIGNER
Watch this great video one of our designers, Jonathan Norberg, put together to show our design process and how we can make magic here in the Wasatch Container design department.
"The Old School Brew 12er, is possibly the cutest beer packaging we've ever seen. Even the inside is patterned with the tiny Bohemian Lions from the coat of arms of Czechoslovakia, homeland of the late Joe Petras, founder of Bohemian Brewery. The sturdy corrugated-cardboard box, available in grocery stores, also contains four collectible pop-out coasters that give the lowdown on Bohemian's tasty classic lager beers. It's a party in a box." - City Weekly​